Scrub Daddy Sparks a Cleaning Revolution Across Europe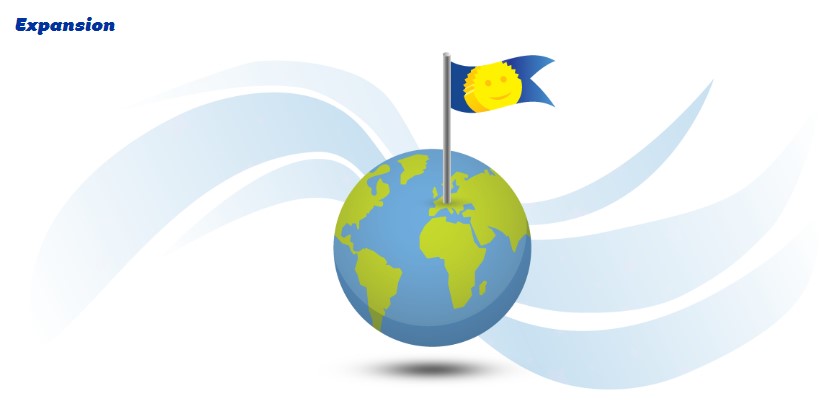 Scrub Daddy, the pioneering brand behind the smiley-faced cleaning sensation, is thrilled to announce its ambitious expansion into Europe. With a special focus on Germany, Austria, and Switzerland. With its revolutionary cleaning products that have garnered international acclaim, Scrub Daddy is poised to make a significant impact in these key European markets.
Scrub Daddy has gained a devoted following around the world for its innovative, versatile, and smile-inducing cleaning products. The company's signature product, the Scrub Daddy FlexTexture® sponge, has become a household essential, changing the way people approach cleaning chores.
"We believe that our unique products will resonate with the European consumers who seek high-quality, and efficient cleaning solutions."
The company's growth trajectory has been nothing short of remarkable since its inception, driven by its commitment to innovation, and customer satisfaction. Scrub Daddy's products are crafted using the highest quality materials and are designed to deliver exceptional cleaning performance while being gentle on surfaces.
As part of this expansion initiative, Scrub Daddy will be partnering with top retailers across Germany, Austria, and Switzerland. This ensures widespread availability of its products in physical stores and online marketplaces. This strategic approach will make it easier for customers across the region to access and experience the magic of Scrub Daddy.
"Our partnerships with esteemed retailers in Europe are a testament to the trust and confidence they have in the Scrub Daddy brand. Together, we aim to revolutionize the way European households tackle their cleaning tasks, making it a more enjoyable and efficient experience."
The European expansion comes at a time when Scrub Daddy has achieved widespread recognition and numerous accolades. Including industry awards for its ingenuity and impact on the cleaning industry. The company's commitment to customer satisfaction and product excellence has earned it a loyal customer base, who can now share in the Scrub Daddy experience across Europe.
Read more news here.
Keep up to date with all things Scrub Daddy on our Social Media pages.
Instagram @scrubdaddyuk
https://scrubdaddy.eu/wp-content/uploads/2023/07/Screenshot-2023-09-07-125313.jpg
412
838
lucy
https://scrubdaddy.eu/wp-content/uploads/2023/03/SD_Logo_2023-300x197.png
lucy
2023-07-07 15:34:03
2023-09-07 12:59:52
Scrub Daddy Sparks a Cleaning Revolution Across Europe