Scrub Daddy Expands its Reach in Germany, Now Available at Globus Supermarkets!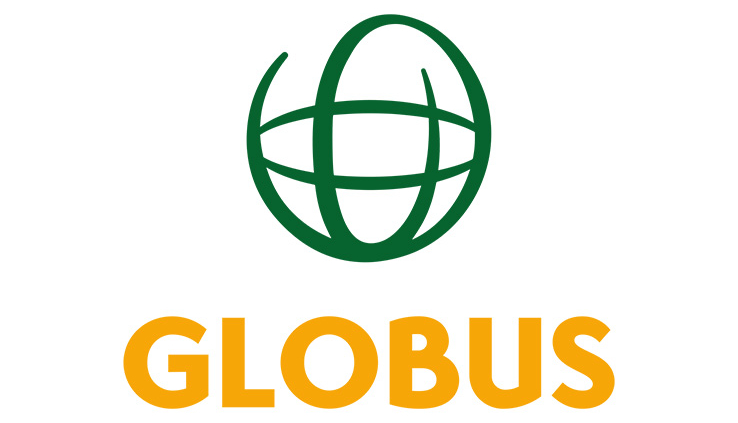 Scrub Daddy, the revolutionary cleaning product company, is thrilled to announce its partnership with Globus Supermarkets in Germany. Starting from September 2023, shoppers at Globus Supermarkets across the country will be able to purchase the popular Scrub Daddy Original and the adorable Scrub Mommy pink.
The exciting news comes as Scrub Daddy continues to expand its presence in the German market, aiming to make household cleaning tasks more efficient and enjoyable for customers nationwide.
To enhance the shopping experience, Scrub Daddy products will be prominently displayed on floor-standing units at Globus Supermarkets, making it easier for customers to discover and purchase these innovative cleaning solutions.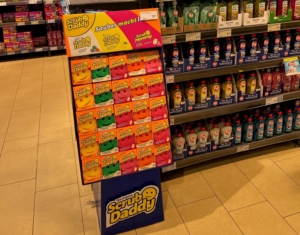 Examples of the in store display units in Globus.
Current German Retailers
Globus Supermarkets joins an illustrious list of reputable retailers in Germany that have partnered with Scrub Daddy, including Woolworth, Rossmann, Rewe, Edeka, and Budni. This expansion reflects Scrub Daddy's commitment to offering its high-quality, smile-inducing products to a wider audience in Germany.
Global Recognition
Scrub Daddy has gained immense popularity globally due to its unique and versatile cleaning products, which change texture based on water temperature, making cleaning tasks more efficient and fun. The Scrub Mommy, in particular, has been a hit with customers for its dual-sided design, combining the cleaning power of Scrub Daddy with a gentle, absorbent sponge.
"We are excited to bring the Scrub Daddy experience to even more households in Germany through our partnership with Globus Supermarkets," said the spokesperson for Scrub Daddy. "Our mission is to make cleaning smarter, faster, and happier, and we're delighted to offer our products at yet another reputable retailer in the country."
With the addition of Globus Supermarkets to its list of suppliers, Scrub Daddy is poised to make a significant impact on the cleaning product market in Germany, providing innovative solutions that make cleaning tasks easier and more enjoyable for everyone.
So, if you're in Germany and looking to brighten up your cleaning routine, head to your nearest Globus Supermarket from the beginning of September 2023 to grab your Scrub Daddy and Scrub Mommy products. Your household chores will never be the same again!
About Globus Supermarkets
Globus Supermarkets is a prominent retail chain in Germany, offering a wide range of high-quality products and services to customers across the country. With a commitment to excellence, Globus Supermarkets has earned a reputation as a trusted provider of everyday essentials and specialty goods.
See the full list of Scrub Daddy's European retailers here.
Keep up to date with all things Scrub Daddy on our Social Media pages.
Instagram @scrubdaddyuk
https://scrubdaddy.eu/wp-content/uploads/2023/09/globus.jpg
653
738
lucy
https://scrubdaddy.eu/wp-content/uploads/2023/03/SD_Logo_2023-300x197.png
lucy
2023-09-07 15:57:53
2023-09-07 15:57:53
Scrub Daddy Expands its Reach in Germany, Now Available at Globus Supermarkets!